Talon & Claw
Regular price
Sale price
$225 USD
Unit price
per
Sale
Sold out
Suspend your players disbelief as you place Odin's Wisdom down for game night. This screen, designed by Cait Greer, features 3 beautiful wood panels (Doors 11.5" T x 8.875"W Center Panel 11.5" T x 17.75"W) laser engraved and layered to create a 3D effect. Each Screen comes with 4 recessed magnets on the back and an initiative tracker built into the top. We provide additional magnets along with 12 dry erase cards with each screen.
Due to an overwhelming response we are treating this as a preorder. We will complete orders in the order received and will acquire additional machinery to make these in a timely manner. You can always email us at info.talonandclaw@gmail.com to check your place in the queue. 
Shipping takes approximately 2-3 weeks
Share
View full details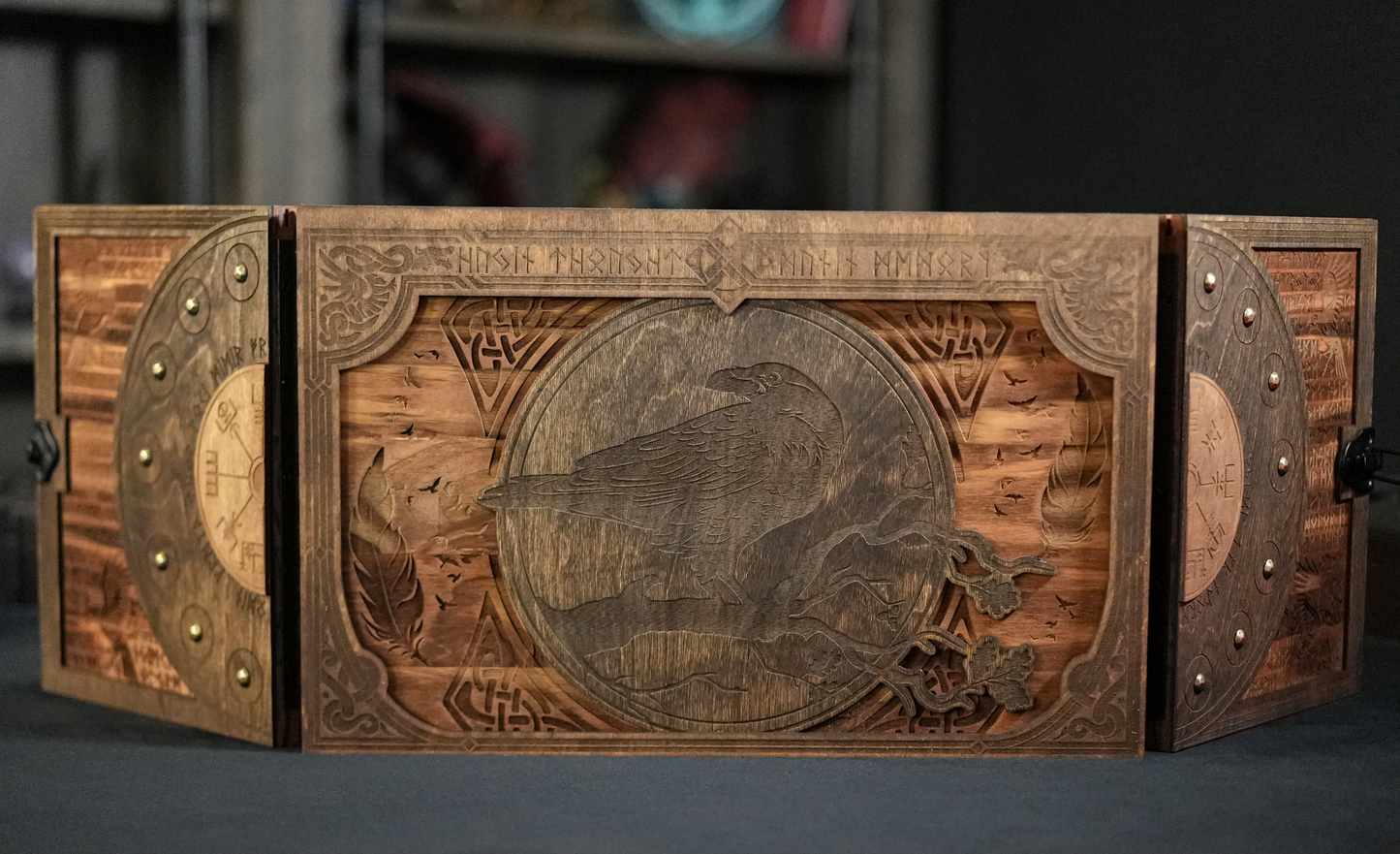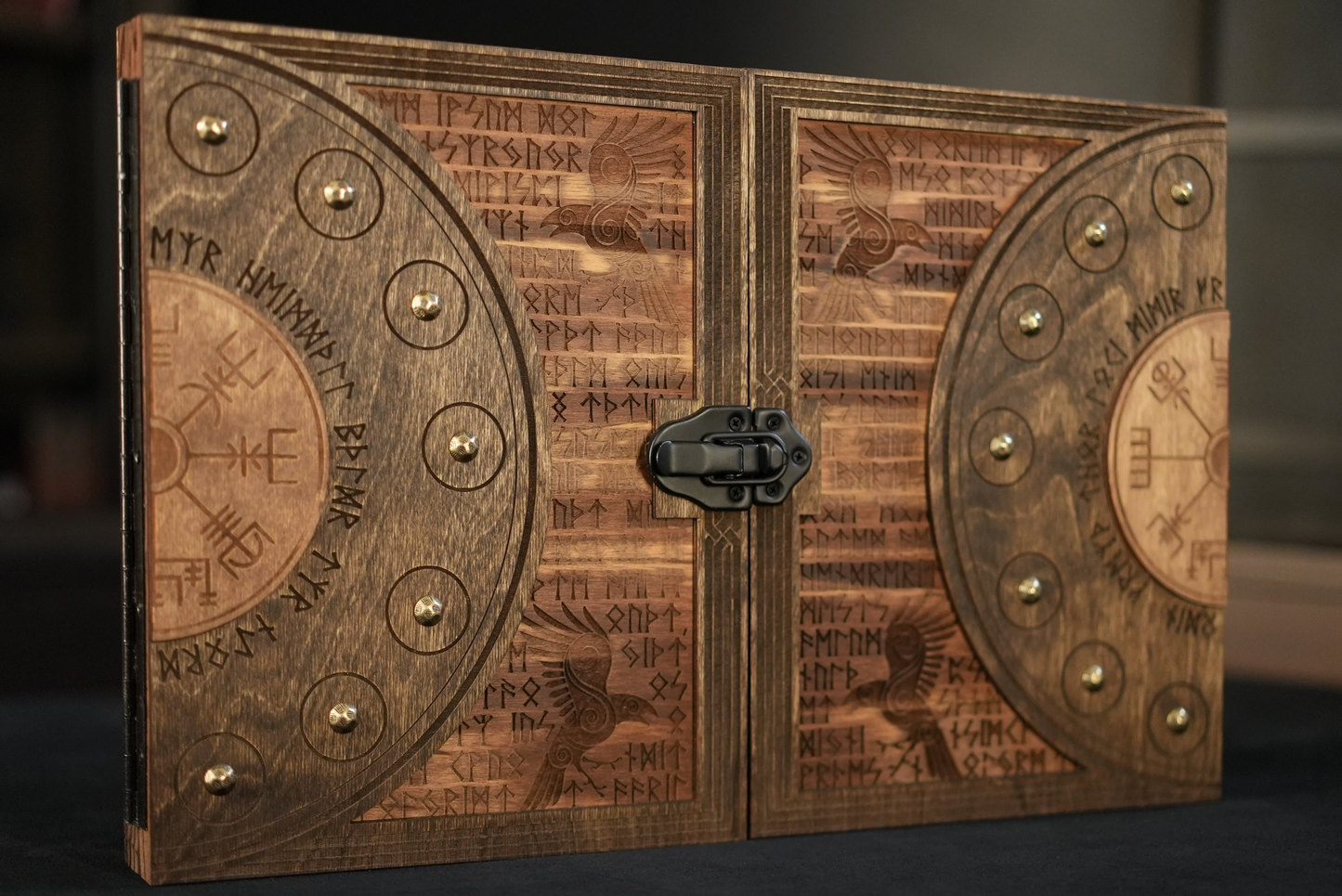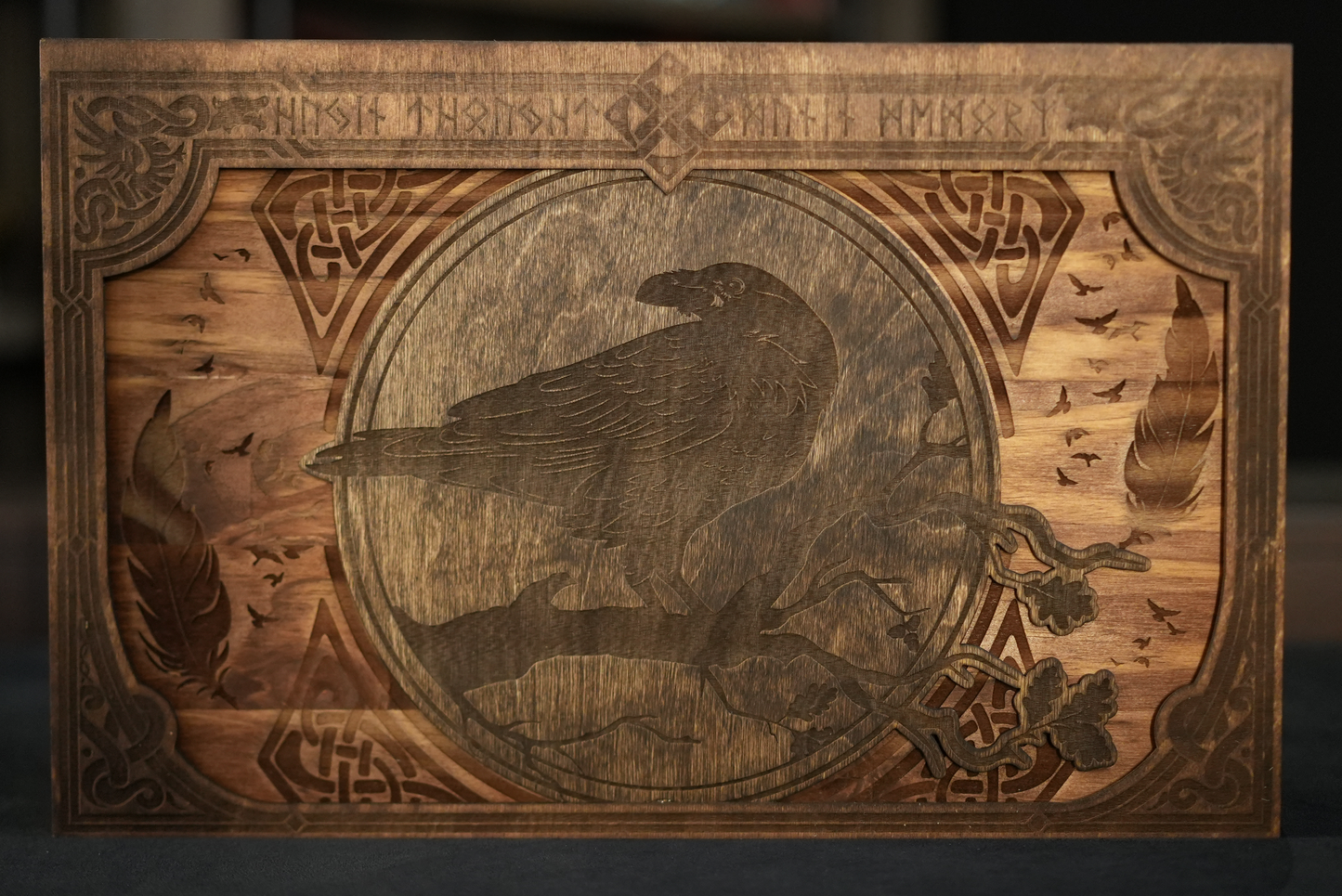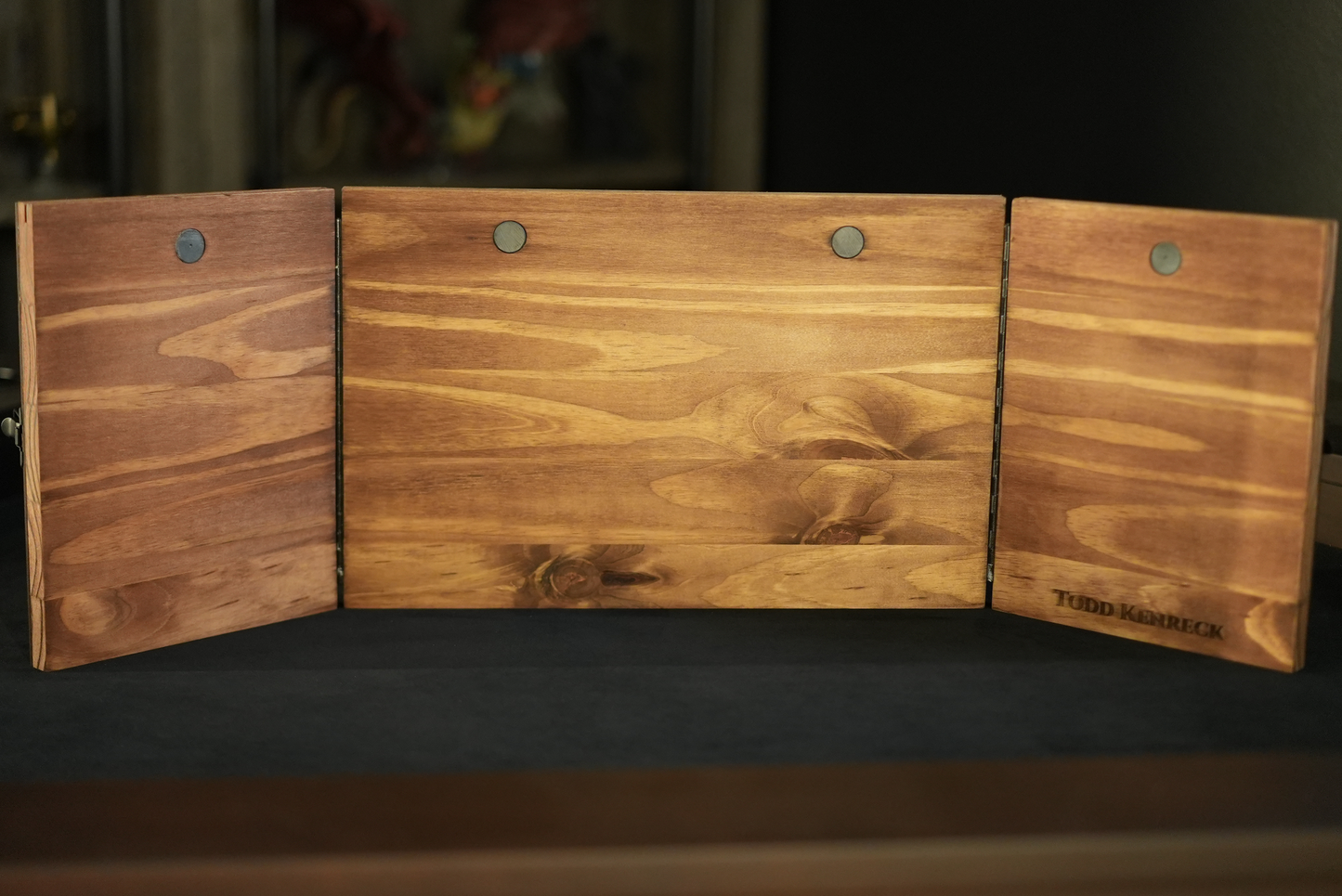 Don't buy from here to the UK.
I brought a DM screen for my sons birthday from Talon & Claw to be sent to the UK.
It was £79 shipping costs, which I was ok with, as my son really wanted the DM screen.
I had it shipped directly to him, my son then received a letter from customs asking for a further £52.14. It was basically held at ransom. Unless the money was paid my son would not receive his item. I messaged Talon & Claw 3 times & got no reply. I paid customs just so my son could get his birthday present.
Why on earth are the shipping costs so expensive, if it doesn't even include customs.
Dreadful customer service, you're lucky to get a reply.
4.8/5 Stars. Beautiful Screen!
I absolutely love this screen and am very happy with it. The front design appears to be a laser cut ply with a layered effect so you get a really fancy and intricate design for a fraction of the price of other screens. The design also just spoke to me, and I'm super happy with it.
Two tiny things make it not a perfect 5 (but still 100% worth it.)
When it arrived it smelled freshly wood stained (I'm sure it was!), and I had to air it out for a day or two before I could use it.
One of the two flip out sides was off by about 1/16th of an inch. So it didn't quite sit flat on the table and free swung. I did some fidgeting with the screws on the hinges and got it down to less than a 1/32 so it's still not perfect, but definitely close enough. (If the left side gets bumped, stays flat. If the right side gets bumped it swings just a little bit out.)
I'm sure they were in a rush to fulfill orders as this one was backordered for several weeks. I'm still very happy with my screen and all my friends ooh and aah over it!
Beautiful Final Product
Love my DM Screen. Get a lot of compliments on it.
Was originally sent the incorrect screen, but they quickly responded and sent me a return label, I shipped it back to them, and they sent me the correct screen.
I won't deduct a star for that, because mistakes happen, they made things right, and the final product is a beaut.
Our DM loves it!
Our split D&D groups ordered this for our DM of 3 years, and she absolutely loves it, especially how versatile it is! Thank you so much for such a gorgeous and well made product!
One of a kind
Odin's Wisdom is the most beautiful DM screen I've ever owned. I've been playing D&D since 1e in the late 70s and take the screen part of game mastering very seriously. I still own my original TSR DM screen!
For the last couple of years, I've searched for something special for my game sessions, and when I came across your Odin's Wisdom screen, it spoke to me.
Its elegant design foreshadows exciting adventures with a hint of the ominous. Most importantly, it does it without oversimplistic symbolism, favoring a more neutral ancient look that allows the player to ascribe their imaginings to it rather than trying to lead them with iconic broad strokes. This flexibility makes it an excellent choice for sessions ranging from friendly and fun to dark and scary. Great work!